800 mm POP UP BANNER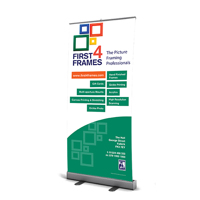 800mm Pop Up Banner with High Quality Photo printing on a 240 micron smooth PVC Matt finish banner material.
We will add extra printed part at bottom of image so nobody sees the end of the printed area.
Banner supplied in a padded black case.
£60.00
800 mm POP UP BANNER

800mm Pop Up Banner with High Quality Photo printing on a 240 micron smooth PVC Matt finish banner material.
We will add extra printed part at bottom of image so nobody sees the end of the printed area.
Banner supplied in a padded black case.

£60.00